This series of 6 Dvds first introduces the young student to the conceptual understanding of basic arithmetic operations.  Often, young students are mystified by mathematical operations.  By watching the grouping together of familiar objects such as eggs, seashells, and balls, students learn the concepts of arithmetic through visualization in a dynamic and engaging way.  Students are taken on a fantasy trip where they familiarize themselves with the culture of other countries and are introduced to the arithmetic operations through real life experiences.
Next the series goes through the more advanced operations of arithmetic including carrying numbers in addition, borrowing numbers in subtraction, multiplication of double and triple digit numbers, and long division.  Each operation is brought to life  through animation  and creative exercises. Ideal for clarification of material learned in school as well as for home schooling and general review.
What Makes Math Made Easy Tutorial Programs So Effective?
The MATH MADE EASY programs are a unique combination of step-by-step instruction which are designed by creative and experienced mathematicians and approved by math educators nationwide. They are enhanced by colorful computer graphics and real life applications. Used by millions of students all across America in schools and homes, the MATH MADE EASY program can be the foundation of success in math and in life!
"Very good visual and verbal presentations. For many students, learning and seeing the explanation just one more time is very valuable." - National Council of Teachers of Mathematics
"It's obvious from the immediate, positive response to your program from the time we first started using it that it is an excellent and effective program for presenting the fundamentals of math. We feel the positive response will continue to grow." - Robert J. Sestill Director of Programming, The Learning Channel.
"Finally! A math tutorial that can truly replace fear with motivation and understanding with a very special & enjoyable approach." - Rona Miles, M.S. Ed., New York State, Math regents teacher and parent
Special Bonus!
Purchase Math Made Easy's Arithmetic Series and receive Free Access to Math Made Easy Testing Sites with hundreds of practice tests to measure your progress!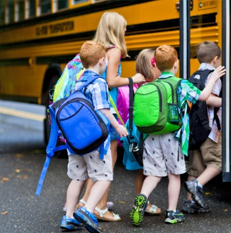 Topics Covered
6 Interactive Dvds
Learning Addition in Australia
Learning Subtraction in Switzerland
Learning Multiplication in Mexico
Learning Division in Denmark
Building Addition and Subtraction Skills
Building Multiplication and Division Skills
$219.95
$87.98
You Save: 60.00%
or three easy payments of $29.99
Customer Reviews:
Vanessa13 (Monday, 22 September 2014)
Rating:
This product does exactly what it says. Comprehensive dvds that go through every arithmetic topic very thoroughly. Not flashy , but does have nice graphics that hold child's attention. Overall very good learning tool for children who like learning visually.
anna.g (Wednesday, 24 April 2013)
Rating:
These dvds were a very good purchase for us. My child loves them. They really teach the math and are very kid friendly. I think I will get the basic skills series when my child gets up to fractions.
leowald (Wednesday, 09 January 2013)
Rating:
This is the best product around. My child learned how to add and subtract just by watching these dvds. I would highly recommend this to anyone!
grahm3 (Tuesday, 04 December 2012)
Rating:
Just from watching MATH MADE EASY dvds, my daughter learned division, totally solo. She enjoys math and to my suprise, for fun, she devises her own division problems even though they are above her grade level. We are thrilled to have these math dvds.
Dana (Tuesday, 27 November 2012)
Rating:
My kids love these dvds. It keeps them entertained and teaches them at the same time. My son now knows his multiplication tables cold. My daughter is learning addition with dvds. Fantastic!
Please
log in
to write a review.
More...