All In One GED Program- Best Value!
The GED program is our best value program as it goes from basic math all the way to geometry. The GED package contains 15 Dvds which cover basic skills(fractions, decimals, percents, word Problems), algebra and geometry.
This dvd package will give the student a comprehensive, easy to understand review of all the subjects covered on the GED exam. Within 30 days, you'll be able to master all the topics on the GED exam!
With a wide assortment of 'real life' examples and colorful computer graphics, our programs convey the material in a clear and visual format that ensures a thorough understanding of the math concepts and how to apply them. The programs include exam practice tests to help prepare student for the GED exam.
Math Made Easy has helped thousands of students dramatically improve their GED grades, and overall confidence in math.
What Makes Math Made Easy Dvd Programs So Effective?
Math Made Easy Dvds simplify complex GED topics into easy to understand compact lessons
Math Made Easy's colorful computer graphics help students visualize abstract math concepts
Math Made Easy Dvds provide extensive interactive exercises that prepares student for the GED exam
Math Made Easy Dvds contain 'real life applications'
Math Made Easy Dvds emphasize the critical underlying concepts of math
Free access to Math Made Easy Testing Site with hundreds of practice tests to ready student for GED
What Is Math Made Easy's Track Record?
95% of students using the dvds passed the GED
80% raised their math grade at least two levels
Best Of All It's Guaranteed!
We are very confident that our program will help you succeed. If you are not satisfied for any reason, we will refund you in full for 30 days.
Special Bonus!
Purchase Math Made Easy's GED Series and receive Free Access to Math Made Easy Testing Sites with hundreds of practice tests to measure your progress!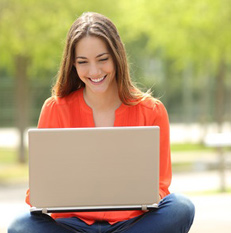 Topics Covered
15 Interactive Dvds
Fractions
Decimals
Percents
Word Problems
Pre-algebra
Algebra
Geometry
$699.95
$244.98
You Save: 65.00%
or three easy payments of $81.99