Trigonometry
Many students find themselves lost in this advanced high school math course.  This 4 CD interactive series helps students visualize trigonometric concepts with clear and concise teacher explanations illustrated with easy to read and dynamic graphics. Students love the easygoing style of Elaine Gay, a renowned math teacher who makes trigonometry easy to understand and enjoyable to view.
What Makes Math Made Easy Tutorial Programs So Effective?
The MATH MADE EASY programs are a unique combination of step-by-step instruction which are designed by creative and experienced mathematicians and approved by math educators nationwide. They are enhanced by colorful computer graphics and real life applications. Used by millions of students all across America in schools and homes, the MATH MADE EASY program can be the foundation of success in math and in life!
"Very good visual and verbal presentations. For many students, learning and seeing the explanation just one more time is very valuable." National Council of Teachers of Mathematics
"It's obvious from the immediate, positive response to your program from the time we first started using it that it is an excellent and effective program for presenting the fundamentals of math. We feel the positive response will continue to grow." Robert J. Sestill Director of Programming, The Learning Channel
."Finally! A math tutorial that can truly replace fear with motivation and understanding with a very special & enjoyable approach." Rona Miles, M.S. Ed., New York State, Math regents teacher and parent
Math Made Easy Dvds Feature:
Math Made Easy tutorials simplify complex topics into easy to understand compact lessons
Math Made Easy's colorful computer graphics help students visualize abstract concepts
Math Made Easy tutorials provide extensive interactive exercises that build student proficiency.
Math Made Easy tutorials contain 'real life applications'
Math Made Easy tutorials emphasize the critical underlying concepts
Free access to Math Made Easy Testing Site with hundreds of practice tests to measure your progress
What Is Math made easy's Track Record?
87% raised their next test score 10 points or more
78% raised their math grade at least one level
92% went from failing to passing trigonometry
Best Of All It's Guaranteed!
We are very confident that our program will help you succeed. If you are not satisfied for any reason, we will refund you in full for 30 days.
Special Bonus!
Purchase Math Made Easy's Trigonometry Series and receive Free Access to Math Made Easy Testing Sites with hundreds of practice tests to measure your progress!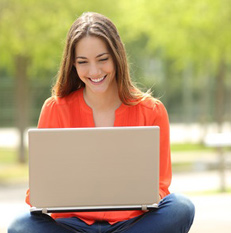 Topics Covered
4 Interactive CDs
Degree; Radian Measures of Angles; Trigonometric Functions; Sine, Cosine, Tangent, Cotangent, Secant, and Cosecant.
Basic Trigonometric Identities, including Addition and Subtraction Formulas; Half-Angle Formulas; Double Angle Formulas; Graphs of Trigonometric Functions; Solving Trigonometric Equations.
Trigonometric Identities; Inverse Trigonometric Functions; Trigonometric Equations; Right Angle Applications.
Law of Sines and Cosines; Applications; Polar Coordinates; DeMoivre's Theorem.
$299.95
$74.99
You Save: 75.00%
or three easy payments of $25.99