This series of 3 DVDs illustrates the concepts of fractions with pies, money and other familiar objects. Real life experiences enable students to learn the concepts and relationships of fractions through visualization in a dynamic and engaging way.
The DVD programs proceed in a step-by-step and comprehensive manner, beginning with the essential concepts and then building on that learning foundation one step at a time. Each topic is brought to life through animation and creative exercises. The DVDs are replete with interactive exercises which enable students to gain confidence and practice while learning the material.
What Makes Math Made Easy Tutorial Programs So Effective?
The MATH MADE EASY programs are a unique combination of step-by-step instruction which are designed by experienced mathematicians and approved by math educators nationwide. They are enhanced by colorful computer graphics and real life applications.
"Very good visual and verbal presentations. For many students, learning and seeing the explanation just one more time is very valuable." National Council of Teachers of Mathematics
"It's obvious from the immediate, positive response to your program from the time we first started using it that it is an excellent and effective program for presenting the fundamentals of math. We feel the positive response will continue to grow." Robert J. Sestill Director of Programming, The Learning Channel
."Finally! A math tutorial that can truly replace fear with motivation and understanding with a very special & enjoyable approach." Rona Miles, M.S. Ed., New York State, Math regents teacher and parent
Best Of All It's Guaranteed!
We are very confident that our program will help you succeed. If you are not satisfied for any reason, we will refund you in full for 30 days.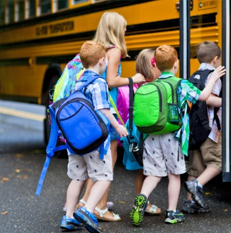 VIDEO LIBRARIAN REVIEWS FRACTIONS BY MATH MADE EASY

"The instructor provides clear and plain instruction in this three volume set.......Presenting a sometimes difficult subject in an uncomplicated and conversational manner, this is highly recommended."
- Williams-Wood, Video Librarian November 2015
Video Librarian is a highly acclaimed video review magazine for libraries.
Topics Covered
3 Interactive Dvds
Introduction to Fractions, Comparing Fractions, Equivalent Fractions
Ordering Fractions, Adding Fractions, Subtracting Fractions
Multiplying Fractions by Whole Numbers, Multiplying Fractions by Fractions, Dividing Whole Numbers by Fractions, Dividing Fractions by Whole Numbers and Fractions by Fractions.
$199.95
$79.98
You Save: 60.00%
or three easy payments of $26.99