Calculus Semester 2
Created in partnership with Prudential Life Insurance Company, Math Made Easy Calculus 11 series of 7 Dvds provides a comprehensive step by step review of integral calculus. Expert teachers present integral calculus in easy to understand lessons. Whether you need a brush up or an intensive review of integral calculus, this is the perfect tool for review and test prep. With hundreds of worked out calculus problems you'll acquire the skills and familiarity to handle the types of calculus problems found on your exams. Real life applications of calculus will keep you stimulated while colorful graphics will help you visualize abstract calculus topics.
Math Made Easy Calculus was the official companion to the D.C. Heath Larson 10th edition textbook. With close to seven hours of viewing, this package will save you hundreds of hours in study time.
Math Made Easy calculus tutorials simplify complex topics into easy to understand compact lessons
Math Made Easy's colorful computer graphics help students visualize abstract concepts
Math Made Easy calculus tutorials provide extensive interactive exercises that give students 'hands on practice'
Math Made Easy calculus tutorials contain 'real life applications'
Math Made Easy tutorials emphasize the critical underlying concepts
Free access to Math Made Easy Testing Site with additional calculus practice tests to measure your progress
What Is Math made easy's Track Record?
87% raised their next test score 10 points or more
78% raised their math grade at least one level
92% went from failing to passing calculus
Best Of All It's Guaranteed!
We are very confident that our program will help you succeed. If you are not satisfied for any reason, we will refund you in full for 30 days.
With as little as thirty minutes per day with Math Made Easy, you'll master Calculus in thirty days!
Special Bonus!
Purchase Math Made Easy's Calculus Semester 2 Series and receive Free Access to Math Made Easy Testing Sites with hundreds of practice tests to measure your progress!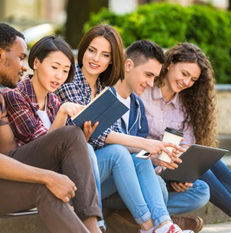 Topics Covered
7 Interactive Dvds
Anti-derivatives and Indefinite Integration; Area; Riemann Sums and the Definite Integral.
The Fundamental Theorem of Integral Calculus; Integration by Substitution.
The Natural Logarithm Function; Inverse Functions; Exponential Functions; Applications.
Inverse Trigonometric Functions; Differentiation and Integration; Integrating by Completing the Square; Hyperbolic Functions.
Area; Volume; Arc Length; Surfaces of Revolution; Work.
Basic Integration Formulas; Integration by Parts; Trigonometric Integrals and Trigonometric Substitution.
Partial Fractions; Integration by Tables; Indeterminate Forms and L'Hopital's Rule; Improper Integrals.
$319.95
$127.98
You Save: 60.00%
or three easy payments of $42.99
Customer Reviews:
theresa (Wednesday, 31 October 2012)
Rating:
I would recommend these dvds. Easy to follow. Good explanation. Worth the money. It definitely helped me out in my course.
Please
log in
to write a review.